Farm Tub DIY Self-Watering Kits
Farm Tub offers a Do It Yourself (DIY) Farm Tub Self-Watering Kit to convert any stock tank or water holding planter into a Farm Tub growing system. The kit, which helps you create a self-watering planter, includes a reservoir insert, spacers, capillary wicks, a fill tube and Farm Tub Float water-level indicator and spigot for drainage. All you need is a planter or tank that hold water. If the planter or tank has holes they must be patched before set up.
We offer kits in 2'x 3′, 2′ x 4′, 2'x 5′ and 2'x 6′ rectangular sizes. Customers use a jigsaw to cut the insert platform to fit your tank or planter. (3'x 8′ rectangle are available for local pick up in Boulder or by special order only.)
If you have a Hastings Brand stock tank, we offer pre-cut inserts in 3′, 4′, 5′ and 6′ long (M and L widths). In the Denver metro area, we offer 3'x2'x8′ and 3×2 round but we must have your tub to fit them.
Order Now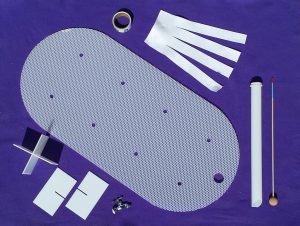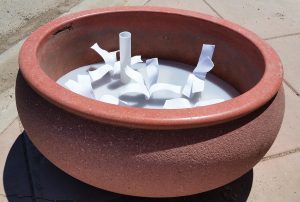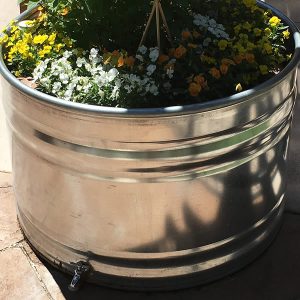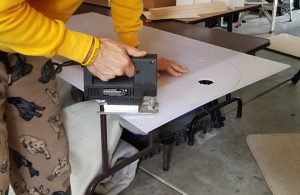 Farm Tub DIY Kit Pricing
Farm Tub DIY Kits are available for local pick up in Boulder or can be shipped at an additional charge.  Kits (without the planter) come in the following options and 2019 prices:
2 x 3 foot size – $95
2 x 4 foot size – $125
2 x 5 foot size – $ 155
2 x 6 foot size – $185
3 x 8 or 4×8  foot size – $285 (local pick up, or custom ship rate)
We offer shipping of Kits within the US and Canada, Boulder pick up and regional delivery services.
All shipping orders incurs a $10 per kit packaging/handling charge plus Fed Ex Ground shipping starting at a base price for the first kit : $65 (2×3, 2×4, 2×5, 2×6 size) plus $20 per additional kit in same order shipped within the U.S.A.  Shipping prices may fluctuate.
Shipping for custom or larger sizes (4×4 and 4×8) and international orders are custom priced and quoted in advance of shipping.
Order A DIY Kit
Order Now
Kits may be also be ordered via Order Now button on this page.
For Farm Tub Kits, when you order, please let us know the dimensions of your tank or planter, whether it is a Hastings Brand tanks (with label code – ex. 224M). Payment is due at time of order.  An estimate of shipping to be paid by the customer is given at time of order.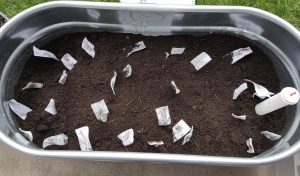 Order Replacement Parts
We offer individual parts if you need replacement parts or are a DIYer and want to create your own self-watering system.  We sell the following items as individual parts:  Farm Tub Float water-indicator, Fill Tube and Cap, Wicks, Spigots, Spacers (our newer Farm Tubs have food grade plastic spacers rather than bricks to hold up the reservoir platform).  Please call us for individual parts pricing – 303.449.5633.